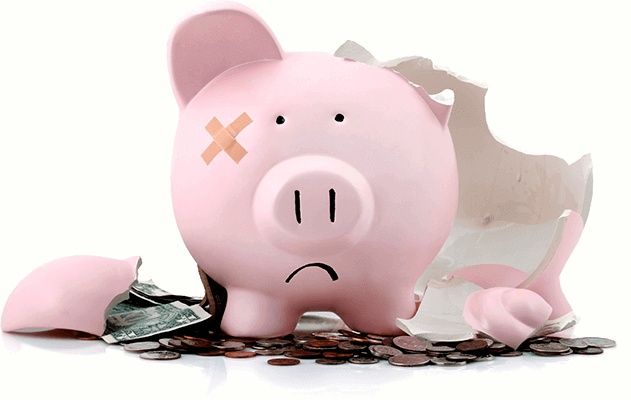 Limited Marketing Budget? Leverage These 3 Tactics
Published on
Time to Read: 3 minutes
You run a small business. You're investing in new employees, training, and administrative tasks—the mission-critical things that develop your business' basic infrastructure. At least for right now, you can't realistically afford to build a dedicated marketing department.
What do you do? Many companies would outsource their marketing needs to a team of freelancers. However, marketing strategists don't work for cheap; neither do copywriters and social media specialists. How can you get the marketing assistance you need and save some much-needed capital?
You have to do it yourself, and use free (or incredibly inexpensive) marketing techniques. Here's what we recommend.
Use Social Media to Promote Your Products and Brand
Facebook, Instagram, Twitter, GooglePlus, SnapChat, and LinkedIn are free. They're also complex social media platforms where you can produce custom content and publish it.
In addition to being free, social media posts allow you to maintain an unprecedented amount of creative control, including which kind of media you use (pictures, video, or written content), when you publish them, and whether or not to delete comments.
Social media channels, in particular, reach young audiences. Generation Xers and millennials use Instagram and Facebook to consume huge amounts of information, and then they use that information to make informed buying decisions. If you're new to Social media, take a look at our in-depth article on Growing Your Business Through Social Media Marketing
Create a Cross-promotional Campaign with a Complementary Business
Let's say you sell tequila. You have an extensive distribution chain. You have a popular tasting room. You feel great about your product, and believe it'd be a huge hit with millennials. They like to spend money on experience, and on high-quality products. But, for some reason, you haven't been able to reach them.
Consider joining forces with another company and creating a targeted cross-promotion. For example, you could work with a local yoga studio and host a nightly yoga and tasting series. You also could pair up with a local butcher or cheesemaker to offer a customer pairing series.
These kinds of unique events really draw in new customers, and open them up to your products. They don't cost much, if anything, to host, but they do pack a big marketing punch.
Be Generous and Offer Useful Information to Current and Prospective Clients
Nobody likes to give away information for free. However, with the current digital climate, it's expected.
Your audience wants you to not only be a resource for them; they expect you to be an expert in your field. The only way you can do both of those things is to adopt an attitude of generosity. To do that effectively, you have to provide information about your industry, your products, and your services. Publish content and create events that inform your audience.
As you jump start your company's next marketing campaign, make sure to review these penny-pinching tactics. We firmly believe that you don't have to allocate thousands of dollars for marketing.