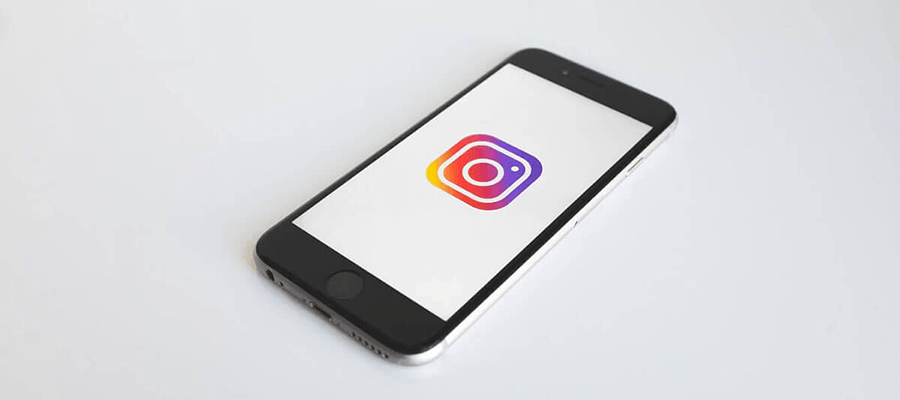 Driving Website Traffic Through Instagram
Published on
Time to Read: 7 minutes
Instagram was once just simply a photo application, but today it has become an essential piece of any digital marketing strategy. Most of us have Instagram accounts, some bigger than others, but that doesn't mean you cant bring your following to your website with a little bit of work.
Today, we are going to take a look at how simple it is to start driving website traffic through Instagram.
Instagram Stories
Instagram stories are the strongest tool you can use to drive traffic through Instagram. The best way to go about this to put a link within your stories giving your followers the ability to swipe up and visit your page. However, you have to earn this ability with Instagram. To have access to the swipe up story feature, you must have a business account with a following of 10,000 users. This should be the number one goal of every business account. Imagine, you launch a new service, product, or even a new blog post. Instead of asking your following to "check the link in the bio", they can swipe up on your story post without ever leaving the app.
Remember, you want users to want to engage with your story, so spice it up with a call to action. You can add a GIF or text simply saying "Swipe up to read more" or "Swipe up for 30% off our newest product."
The possibilities are endless, and once you have the "swipe up" feature in your Instagram story, you will be on your way to converting your Instagram following to your blog, website or shop following.
Instagram Story Highlights
The downside of Instagram stories is they only last 24 hours, but don't worry. With Instagram Story highlights you can keep your best posts pinned to your page. Instagram story highlights are also placed right under your bio, so they easily grab your audience's attention. These highlights also give you the ability to categorize your content easily. In doing so, you make it much easier for the user to find what they are looking for.
Instagram story highlights are one of the most valuable tools for driving traffic to your site. Each story highlight can have up to 100 images or videos that won't expire and can be added to easily. When you can add links to your story, you create tons of direct links to your site to drive that Instagram traffic.
Growing Your Instagram Account
For many, the idea of hitting ten thousand followers can be daunting. However, it doesn't have to be. There are two ways to grow your account, white hat methods or black hat methods.
Traditional Methods For Driving Traffic Through Instagram
There is the traditional way of using Instagram. You play the Instagram game by posting quality content with optimized hashtags. You may even boost a few posts or run a couple of ads. More than likely, you like photos within your niche. These methods do work, but unless you want to keep boosting your Instagram posts. This will take a lot of your time and commitment.
Black Hat Methods
Black hat methods are simple, you automate your Instagram or buy fake engagement. Instagram doesn't want users to automate their accounts. If you're caught doing this, you risk losing your account. Automation is buying a tool to run your Instagram activity through. For example, these tools like photos, follow users, upload photos, direct message, comment on photos, and more.
Users may also buy fake engagement. This is anything from likes to followers, and Instagram always catches on. Not only that, but fake followers will make your account look bad. Imagine, you see an account has fifty thousand followers, and they get one hundred likes per photo. This is a terrible engagement ratio, and potential followers will notice. Don't run the risk of scaring away potential followers with fake followers.
Both of these methods serve their purpose, and with a little testing, you'll find which best works for you.
Instagram Ads
Instagram ads are a simple way to promote your content without breaking the bank. You can set the ad budget as low as $1.00 to boost any posts, or you can create your own ad. The benefit to running an ad over boosting a post, is ads are clickable whereas a boosted post isn't. Boosting a post will promote your post to a broader audience of your choosing, but will not have a clickable link. Facebook owns Instagram, so their ad management uses the same backend Facebook ads do. You can be specific with who your ad targets by choosing such things as:
Age
Location
Interests
Gender
Occupation
Education Level
Relationship Status
When you choose to run an ad, it is a good idea to do a test on a smaller budget. For example, start with five or ten dollars to make sure you are getting engagement from the correct following. Then, you can scale the ads and bring in those conversions.
Instagram ads make it incredibly easy to get your brand name out there on a budget. If you aren't running ads or boosting posts for even $1, you are missing out on your valuable brand exposure.
Link In Bio
We have seen time and time again, "Check the link in my bio" or "Want to know more? Click the link in my bio." This works every so often, but users aren't going to go out of their way to click a link in your bio. Remember, you want to aim for that link in your Instagram story. But that doesn't necessarily mean having a link in your bio is a bad thing.
Most brands aren't going to be changing the link in their bio often. It will usually be a direct link to their homepage, and they will use stories to drive traffic to specific pages. However, you can make a call to action posts to get your audience to click that bio link. For example, "Save 30 percent by clicking the link in our bio" or "For our free guide check out the link in our bio." These are easy ways to grab the attention of your audience and start bringing those users to your website.
Speaking of your website, make sure it's mobile friendly since all of these users will be on a mobile device. To learn more about how to make your site mobile friendly, take a look at our article on-page optimization.
Use Relevant Hashtags
Hashtags are one of the strongest pieces of the Instagram puzzle. You want to use ten hashtags that are relevant to your business or niche. You should aim for a mix of high performing hashtags and low performing hashtags. A high performing hashtag increases your odds of getting on the popular page. A low performing hashtag will help you dive deeper into your niche and find users engrossed in a topic.
An example of a low performing hashtag would be instead of #PCGaming, you could do #GamingKeyboards. You are still targeting the same PC gaming audience, but you are now targeting a more specific audience.
An excellent way to cover all your basis is to rotate your hashtags. Doing so makes sure you are hitting as many areas of your niche as possible.
Closing Thoughts
Instagram is one of the easiest ways to drive traffic to your website. Remember, you don't have to have a massive marketing budget to get real results, start slow test, and increase your budget. Utilize Instagram stories to provide direct links to pages with the swipe up feature. If you these tips provided in this article you will be on your way turning your Instagram following into website traffic. Speaking of website traffic, is your website optimized to its full potential? Take a look at our article on tips for on-page optimization.