Growing Your Business Through Social Media Marketing
Published on
Time to Read: 11 minutes
Committing to a social media marketing strategy is necessary in today's business landscape because social media is where customers often turn first for information about brands, products, and services. They look for advice, recommendations, and reviews from customers who are just like them.
Social media marketing is also critical because customers expect to find businesses online. A recent HubSpot study confirmed that consumers expect brands to be active on at least three to four social channels.[1] If you're on fewer (or, worse, none), you're leaving money on the table.
Some of the top benefits of social media marketing include:
Stronger brand loyalty – Brands with active social media presences reap more loyalty from their customers. In fact, nearly three-quarters of marketers are using social media to develop loyal fans, according to a recent Hubspot study.[2]
Higher search rankings – Although Google's search algorithms constantly evolve, a strong social media presence is a good indicator to Google that your brand is credible and relevant. This gives your business a stronger case for higher rankings in search results.
Happier customers – Maintaining an active social media presence allows you to resolve customer complaints in real time, publicly displaying your commitment to customer service to both current and prospective clients.
These are just a few benefits of a solid social media marketing strategy. It's important to remember, however, that great results won't happen overnight. Expect to invest weeks to months and sometimes even years to grow an active, engaged, and loyal social community.
Educating yourself about major social media platforms and learning how to position your marketing campaigns on each one will help you grow your business faster and more effectively.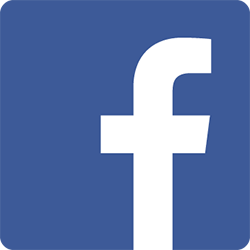 Facebook
Since its foundation in 2004, Facebook has become the most popular global social networking site. Users create profiles to communicate with friends and share content such as pictures, videos, and articles. According to Facebook, over a billion users access the site daily, often several times per day.[3]
Due to the site's worldwide popularity, Facebook is a critical place to advertise your business. So ignore Facebook at your own peril; if you aren't using it, chances are good that your competition is.
In 2015, the Pew Research Center reported that 72 percent of American adults who are online use Facebook, with women accounting for more than three-quarters of those users.[4] A whopping 82 percent of adults between ages 18 and 29 use Facebook, so the platform is an ideal option for marketing campaigns that would appeal to a younger audience.
Facebook's advertising tool gives you plenty of flexibility over both the content and the audience for your ad. Facebook campaigns fit any size budget. In fact, ads can cost as little as $5 per day. You can even cap your budget at a particular amount each day or over a set period of time.
As with all major social media platforms, you can tailor who sees your ad by targeting demographics, such as location, gender, and interests. What's more, you can optimize your ad around your main call to action.
Large companies that have robust marketing budgets can take advantage of Facebook's intricate tailoring options to post their ads at peak times of day to ensure maximum exposure. But small- and mid-size businesses shouldn't dismiss Facebook as a marketing tool. Even a modest budget can still be effective.
To optimize your Facebook ad, choose visual content that is likely to catch someone's attention in a typical newsfeed, and craft a clear call to action that adds a sense of urgency.

YouTube
YouTube is the world's second-largest search engine.[5] Its content can be highly engaging to customers due to the strong, emotional appeal of video.
YouTube's self-reported statistics indicate that there are more than a billion YouTube viewers.[6] Believe it or not, YouTube advertising may be more effective than traditional television advertising. The video streaming platform reaches more of the coveted 18-to-49-year-old demographic than any national cable network. And viewers now spend more than 40 minutes at a time on the site when using their mobile devices, accounting for more than half of all YouTube views. So when creating video ads for YouTube, keep in mind that there's a fair chance your customer is watching on a phone or a tablet.
Unlike social media competitors like Twitter and Facebook, YouTube doesn't have age requirements—you can market to any age group. This makes YouTube a practical option for marketing campaigns aimed at teens.
Most ads are charged on a cost-per-view basis. Your cost will depend on the competition for keywords, placement, or demographic. The more precise you are in targeting your audience, the more you will be charged.
Since YouTube allows you to target specific customer traits such as age, gender, location, and interests, you should take advantage of the platform's built-in analytics. They help you understand how your video is performing, when you should end a video, and whether you should shake up your budget to make a video that converts better.
Small businesses that have limited budgets can advertise on YouTube. Similar to how you would use Facebook, you can set a daily maximum budget to make sure you don't overspend, and you'll be charged only when viewers stick with your video for more than 30 seconds—an important feature when every penny counts.
As the number of videos on YouTube skyrockets, production quality isn't necessarily a must. Savvy small- and medium-sized businesses can make ads that go viral on a shoestring budget. The key is to create content that's unique, memorable, and captivating.
Whatever you do, remember to utilize YouTube cards. Cards are small, rectangular notification boxes that briefly appear in the top right corner of a video to help provide context or additional information. For example, you can use a YouTube card to point viewers to a more recent version of a video you already posted, or you can invite them to subscribe to your channel, so they don't miss the next video in your series. Cards make video ads interactive, thereby increasing customer engagement, and they aren't permanent. If the viewer doesn't click the card, it simply disappears.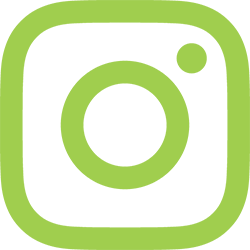 Instagram
Instagram, which was sold to Facebook for $1 billion, is a social networking site where users upload and share photos and videos. Although the size of the image is fixed, users can select from a variety of professional-quality filters to make standard photos more artsy and creative.
According to a 2015 report from the Pew Research Center, a little more than a quarter of adults who are online use the platform.[7] Instagram has reported that 47 percent of users are African American and 38 percent are Hispanic, so consider Instagram if you're marketing to these demographics.
Instagram's native-style ad presentations can be highly effective at blurring the boundaries between content and commercials. You also have the ability to synchronize Instagram ads with Facebook ads for maximum impact.
Initially, Instagram allowed only big-budget marketers to host ads on its site, but as of 2015, general marketers can purchase ads for as little as $13 per 1,000 impressions.[8] You can post photo, video, and carousel ads that allow users to swipe to see additional images and a call to action. Forward-thinking marketers use unconventional approaches, such as paying models to photograph themselves with a certain product or inviting Instagram influencers (accounts that have a massive following) to "take over" a corporate profile and post their own content for a day. It may seem risky to allow someone outside the company to post to your account, but this strategy can drive followers who have particular interests and tastes to your account with almost no effort required on your part.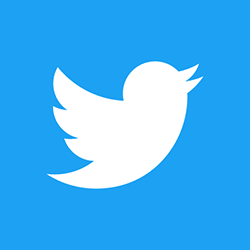 Twitter
Twitter is essentially a social media platform for microblogging, where users broadcast short, frequent messages to their audience of followers. This approach allows for quick consumption of content. Users can scan hundreds or even thousands of posts, called "tweets," in one sitting. With so many messages posted each day, getting your marketing noticed on Twitter can be more of a challenge than on other social media sites.
Perhaps the most recognizable feature of Twitter is its 140-character limit. The best marketing on Twitter is as short and concise as possible. Keep your value proposition short and punchy and be direct about what users can expect when they click your ads.
The Pew Research Center reports that a little under a quarter of all adults who are online use Twitter. Of the 1.3 billion registered members, urban residents are more active than their suburban or rural counterparts.[9] Consider Twitter for marketing to urban millennials.
Twitter's demographics are unique because they represent a significant generation gap: 30 percent of adults who are online and under age 50 use Twitter, but only 11 percent of adults who are online and over age 50 use it. Consequently, Twitter would not be effective for marketing to seniors.
Twitter's endlessly scrolling feed makes it ideal for timely content. Advertising for specific seasons or tying current events to your marketing campaigns are highly appropriate strategies for this platform.
Nailing down a specific ad cost is difficult on Twitter because Twitter Ads are an auction-based system. However, there's no minimum cost to get started, and you'll only be charged for the clicks to your website that are acquired from that campaign. There's no charge for organic engagements like impressions, replies, and retweets. Consider using hashtags, which are keywords or phrases that appear without spaces and are preceded by a pound sign (#). When people search Twitter for a particular word, hashtags ensure that your tweets will show up in the results list.
Also, using hashtags in your marketing can be an effective way to participate in online conversations about trending topics and current events. Best practice is to use no more than three hashtags in one tweet. Any more can muddle your point and give users a reason to ignore your ad.

LinkedIn
LinkedIn is a career networking site. Users create profiles to connect with colleagues and classmates, discover new professional opportunities, and advance their professional knowledge.
According to the Pew Research Center, 25 percent of adults who are online use LinkedIn.[10] As you might expect, the professional networking site is popular among working adults and college graduates. But unlike Facebook, YouTube, Twitter, and Instagram, LinkedIn has more users in the 30- to 49-year-old demographic than 18- to 29-year-olds.
LinkedIn lets marketers maintain control over campaign costs. You can set a maximum budget per day, or you can set a bid, which is the maximum amount you'd pay for each click or 1,000 impressions. There are minimum costs to get started, however: The minimum cost is $10 daily budget per campaign, $10 total budget per campaign, or a $2 minimum bid.
LinkedIn studies report that the average user spends 17 minutes per month on the site. Members generated 45 billion page views during the first quarter of 2016.[11]
LinkedIn has perhaps the most specific user base of the major social networking platforms: business owners or working adult professionals. For that reason, B2B companies enjoy an obvious advantage in this environment.
LinkedIn ads offer the ability to include a small image. The best images are those with eye-catching elements such as bright colors and friendly faces.
In addition to paid advertising, LinkedIn also offers the opportunity to engage in industry-specific discussion groups. By participating in conversations that pertain to interests relevant to your business, you can demonstrate your expertise and position yourself as a thought leader in your industry. This is not a forum for being overly sales focused, however. Discussion groups are for building trust and authority, not doing the hard sell.
Closing Thoughts
According to a 2015 Salesforce report, 70 percent of marketers plan to increase their investment in social media marketing.[12] The future of marketing belongs to those who can master it. Fortunately, all major social networking sites have sophisticated algorithms that enable marketers to tailor who sees their ads—meaning your budget is almost guaranteed to give you maximum ROI as long as you follow best practices, including these tips and tricks.
Remember that you don't have to start from square one with every campaign. One way to succeed with social media marketing is to seek and nurture relationships with influencers in your market. These are people or groups who've already cultivated large audiences who are likely to need or want your product or service. The key is authenticity. If you sell health and wellness products, partner with popular fitness coaches. If you get on their radar as an authoritative, interesting source of useful information, they may share your content with their followers, putting your business in front of a new crowd of consumers.
Finally, as with all marketing, use performance data to inform future decisions. Tweak your ads to see which ones perform best with your target audiences. Play with images, copy, offers, and calls to action—the more you experiment, the more effective your marketing will be. Good luck!