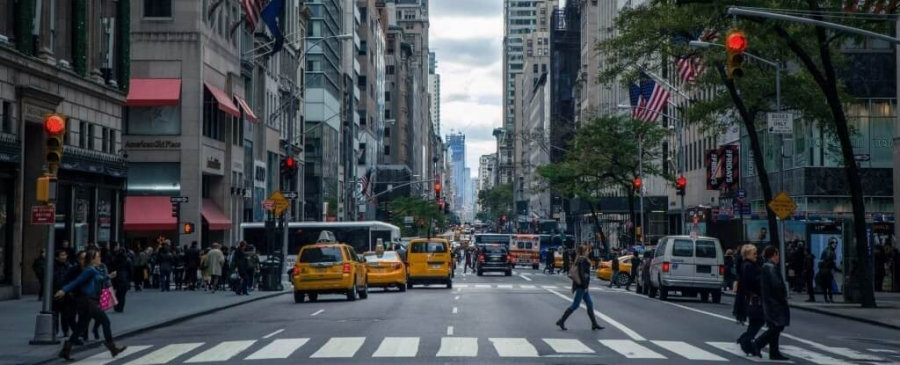 Increasing Your Sales: Optimizing Local SEO
Published on
Time to Read: 9 minutes
Local search engine optimization (SEO) is a HUGE piece of the traffic generation puzzle.
Google reports that close to 50% of ALL searches on their network are local searches.[1] If you are looking to leverage everything the internet has to offer your business, you cannot afford to miss out on a flood of traffic like that.
Other industry reports have nearly 90% of people with a smartphone searching for local businesses on their mobile devices at least once a week,[2] and close to 60% of those same people are searching for local businesses on a daily basis.
Of those searching locally, 72% are likely to visit a store or business they find within 5 miles at that exact moment – just another reason to be sure that you are making the most of everything local SEO has to offer.[3]
By arming yourself with the information below, you will be on your way to skyrocketing your local SEO results.
Let's dive right in!
City Pages
One of the most important things you can do to improve your local SEO results is to begin the implementation of "city pages" as a part of your overall web platform strategy.
The city page local SEO strategy that we describe below was born out of a now-defunct Google initiative that collated all kinds of businesses, services, retail shops, and more in the Google City Pages platform maintained by this technology giant.
In the fall of 2012, Google began to shut down many of their City Pages and transition to the content over to the Google+ Local and Google Places platform on the search giant's website. Today, the content that used to exist on Google City Pages is spread all over the place rather than in a centralized location as it was pre-2012 – but the strategy for success with Google City Pages is still valid for local SEO.
What you want to do is create distinct "landing pages" separate from your main website (but still attached to your web domain name and web server), designed specifically to cater to individuals locally.
These pages are usually keyword rich with longtail local specific keywords, as well as custom copy designed for the types of visitors that are most likely to land on these city specific pages.
You'll want to include as much information about the particular local services available in this area, as well as information about the city you are targeting, generating a "city guide" type of page that is highly relevant to the content, services, and products you make available.
Google loves – LOVES – this kind of content as far as local search engine rankings are concerned. Build a number of city pages for your website, and you'll be able to push a tremendous amount of "link juice" to each city page as well as your main site, without much heavy lifting on your end.
Local Citations and Backlinks
A lot of the success with local search engine optimization comes down not so much to the work that you do to improve your search results (though that work is essential and fundamental) but instead tied up with what other people – and what other websites – are saying about your site and services.
When other websites cite or backlink to your platform, Google considers that to be a vote of confidence that you are offering something relevant, something valuable, and something that should be found more easily on their platform.
When you get a flood of citations and backlinks from other websites (mainly websites that already rank well in Google), your search engine rankings locally shoot right through the roof. You'll be able to enjoy a tremendous amount of influence with all of the major search engine rankings when you focus on building out local backlinks and citations.
One of the easiest ways to generate local backlinks that have tremendous value is to have your business become newsworthy in your local area.
You can do this by sponsoring local groups, community events, youth leagues, etc. Doing this can easily get your business name listed with your local news operations covering these events. They will, with just a little bit of poking and prodding on your end, feature you on their website and inevitably include a backlink to your site as part of the story.
That's going to convey a tremendous amount of influence when Google uncovers this backlink, helping you to skyrocket up the rankings with blazing speed.
Of course, even if you aren't able to receive backlinks from these initiatives, you'll still be able to get a local citation.
Anytime your business name or organization is mentioned the Google spider crawlers are likely to come across them, and if your business name or organization is mentioned on a reputable site that will count as a vote of confidence for you as well.
That is why it's so important to make sure that your name, your address, and any of your contact information published on other websites is both consistent and accurate.
Optimize your website with local keywords
Keyword optimization remains a big piece of the puzzle when it comes to local SEO success.
Local keyword optimization allows you to niche down, to laser focus your keywords, and to avoid the kind of global competition you face with a more generalized approach. On top of that, when you focus on creating local keywords for your content – relevant local keywords – you are able to provide much more targeted content for your prospects in your local area.
It's a win-win situation across the board.
Local keyword optimization has always been a cornerstone for on-page search engine optimization.
First, you'll want to find out what local keywords are most valuable to target, which ones are most competitive, and which ones are most likely to provide you with the kind of conversion rate and results you are after.
Next, you'll want to come up with as many alternatives and permutations of your keywords as you can. You'll want to have a steady supply of keywords that you can mix and match to avoid "keyword stuffing" your content. That kind of behavior inevitably results in stiff penalties from Google – the exact opposite of what we are looking to do.
From there, it all comes down to making sure that your title tags and to H1 tags include optimized keywords, your meta-descriptions/body text have just the right amount of keywords to avoid being accused of keyword stuffing, and that your internal URL structure is going to help boost your local SEO rather than hindering it.
All of these things can be taken care of in just a few minutes through the backend of any quality Content Management System (CMS) – like WordPress, for example. They are "set it and forget it" kinds of settings, too. That means you won't have to continue to repeat the process over and over but can instead get things taken care of once and have it taken care of once and for all.
You'll want to cover your bases with the alt text for your images, too.
Don't upload media and allow your alt text to show up as "baseball.jpg", for example. Instead, change that alt text to something descriptive AND keyword rich.
Google My Business
Even though Google has all but killed off City Pages, they have helped local business owners out by establishing the Google My Business program to kind of even things out.
You can claim your free business listing on this platform, including a tremendous amount of information about your operation and in exchange receiving increased visibility on Google Maps (online and on mobile search) as well as boosted local search engine results.
You'll want to visit the Google My Business page to claim your free listing https://www.google.com/business. From there, you'll be asked to verify that you do in fact on the business you are listing. This process is simple and usually involves nothing more than punching in a code sent on a postcard via USPS or confirming a phone call to your business line and then adding content to your My Business listing.
Don't just throw content up on your My Business listing, either.
First, make sure that you are listed in a relevant and specific category. Secondly, upload high quality and high-resolution images with local keyword relevant alternative text. Then make sure that the information you include regarding your business name and contact information matches the local citations listed elsewhere and include a local contact phone number to improve your My Business listing as well.
After that, it's all about promoting your customers to visit your My Business listing and leave reviews from their accounts. Reviews will dramatically improve your local search engine result listings, giving you a significant amount of influence not only with your local market but also with Google search engine spiders.
It's also important to keep your information up-to-date and relevant, making changes as necessary. A Q&A section can be established in your My Business listing, and the more questions you answer, the higher your rankings will go, too.
Reviews
What your customer has to say about your business will ALWAYS trump anything and everything you could say about your business, your products, or your services.
Think about it. When you are going to purchase a product or service, you more than likely base your decision off of reviews. Your potential customer is no different. They will make their decision based on what other customers have to say about your business.
Do everything you can to promote reviews about your business, your products, and your services on as many different online platforms as possible. Every review you gather on Yelp, Google, Facebook, and the like will not just improve your credibility and influence with your prospects and your market, but will also convince the search engine networks spiders to improve your rankings as well.
It doesn't take a rocket scientist to understand that there is going to be a direct correlation between positive reviews and improved conversion rates.
Always ask your customers to review your business with every transaction. Show them how to write a review, point them in the right direction in regards to where to post those reviews, and take as much of the legwork out of the process as possible and you'll see your business success skyrocket.
Closing Thoughts
Local search engine optimization is more critical now than ever.
Make sure that you are doing everything you can to improve your local search engine optimization results by leveraging the local SEO tips we included above. Implement as many of them as you can – one at a time or all at once – and you'll start seeing positive results.
Luckily, even just a bare-bones local SEO effort should help you gain dominance in your market. So few of your competitors likely understand even a fraction of the tips, tricks, and tactics we highlighted above.
Put them into play, and you'll be able to shoot past your competition while serving your local community to the best of your abilities, and building the kind of business – and financial future – you deserve!