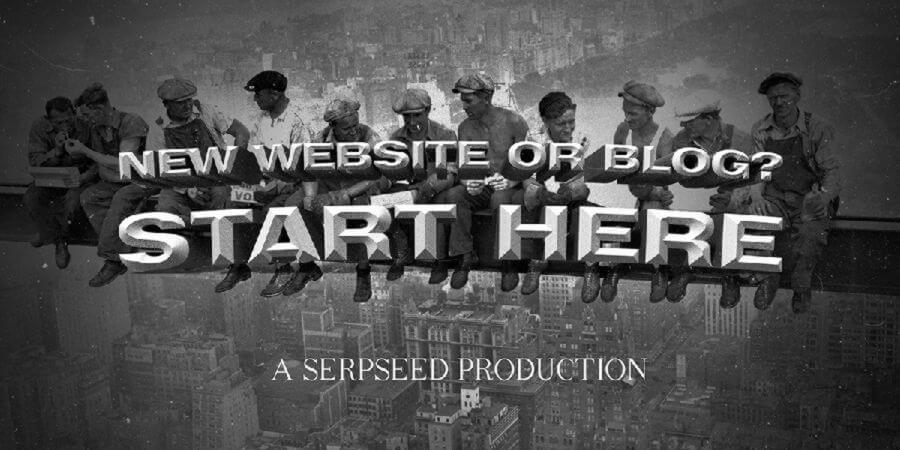 New Website or Blog? Start Here
Published on
Time to Read: 3 minutes
Which SEO tactics work and which don't is a near-constant evolution. To get consumers the information they need, Google must update and fine-tune its search engine algorithms. With every algorithm change, you may need to completely change how your company approaches website content.
It's tough to keep up with this ongoing process. Lets take a look at the top five steps you need to start with to succeed.
Build a Responsive, Mobile Friendly Website
Mobile searches have changed the SEO game significantly. When you search for a service on your smartphone, you want to find it, click on the company's phone number, and order the service immediately. To accommodate this consumer behavior, Google began to favor responsive, mobile-friendly websites.
If your website doesn't adapt to smartphones and tablets, then Google will ding your search results. It's that simple.
Create Great, Unique Content
Content is still king. Without it, your website can't sustain a respectable Google ranking. Your content has to be unique (i.e., no duplication) and relevant (i.e., related to the services and product you offer). Perhaps most importantly, your content has to generate interest from a target audience.
No amount of keyword mapping and backlinking can make boring, irrelevant, or redundant content interesting. Therefore, it's critical to create compelling content.
Grow Your Backlink Profile
Backlinks are still the best way to improve your organic search results. It's important to note that all links aren't created equal. Your website should only link to credible sources. It should not feature an abundance of outbound links. Also known as link soup, this looks unnatural to Google's algorithm and drops your ranking in search results. As your company's presence grows, you want credible sites to link to your website.
We can help you get started with our Link Diversity Packages and Outreach Guest Posts.
Localize Your SEO
If the majority of your business comes from within driving distance to your location, you need to think local SEO. Because of the prevalence of mobile searches, results are becoming increasingly location-specific. Smartphone users want to type in a product or service and find it in close proximity. To connect with these users, your website content should feature location-based keywords on each page (e.g roof repair in Columbus, Ohio). Don't forget to list your business on Google maps.
Diversify with YouTube and a Social Media Channel
YouTube is a huge but often overlooked search engine. Second only to Google, YouTube delivers premium video clips to an international audience, but it's arguably most effective in reaching millennials.
If you haven't yet leveraged this search engine, it's time to start a YouTube channel for your business. Try to cross-promote your content through Facebook and Instagram, which are now appearing in Google search results.
For more information take a look at our extensive white-paper on Growing Your Business with Social Media Marketing.
How You Can Jumpstart Your Company's SEO
Don't let ever-evolving Google algorithms prevent you from reaching your target audience. Review your website's SEO performance, and get ready to adapt. To stay ahead of the game, revisit these five strategies. To learn more about how to improve your website's search results, contact us.